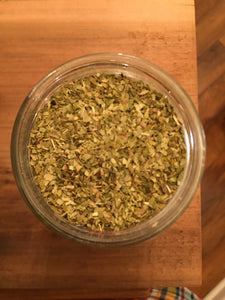 Botanical Name: Ilex paraguariensis
Common Names: Yerba Mate, St. Bartholomew's Tea, Jesuit's Tea, Ilex Paraguay Tea

Our organic yerba mate is organically grown, fair trade certified by IMO, and produces a light green beverage, with a refreshingly bold flavor. Yerba mate is the dried leaves and stems of a South American rainforest holly and is the national beverage of Paraguay. The term mate is a Guarani Indian word for gourd, referring to the hollowed out gourds once used to hold the tea.
Yerba mate is one of the world's most effective and healing beverages with over 196 active compounds which shadows the active compounds found in Green tea which has about 144.
Contains Caffeine